Interview Anastasia Huppmann: "The main thing is to show what the composer wanted to say", by Joe Hefferon
Interview Anastasia Huppmann: "The main thing is to show what the composer wanted to say", by Joe Hefferon
Interview Anastasia Huppmann: What happens when a Russian rock guitarist and his designer wife make a bet about which vocation their daughter will choose? You get a little girl who by the age of seven was performing her own compositions on Russian television. Just two decades later, you get a piano virtuoso who has won an enviable number of international competitions and is quickly becoming a star in the high-test world of classical piano performance. Anastasia Huppmann is a concert pianist, born and raised in Russia, now living in Vienna, a city whose culture has captivated Anastasia's heart.
A Little History befor the Interview Anastasia Huppmann with Joe Hefferon
Sometimes when one studies prodigious performers, it is discovered that the artist was exposed to music early on, often with older siblings or parents who were accomplished in their own careers. It's as though they were genetically destined for greatness. Does Anastasia Huppmann come from a musical family? Of sorts. Her mother was a clothing designer and her father was a rock guitarist but after hearing, or rather, enduring the loud practice sessions eight hours a day, Anastasia grew to dislike the sound of it.
Interview Anastasia Huppmann: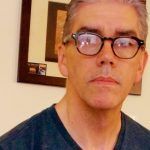 Joe Hefferon:
"It was always very loud so it was probably a good thing my mother didn't play any instruments." So how did she become involved with the piano?
Anastasia:
A wager. At the age of five Anastasia's parents gave her two presents: a sewing machine and a small electric piano. "All the women in my mother's family were designers so she said, 'Anastasia will be one'. My father said, 'No, she will be a musician'."
For two weeks Anastasia played with the sewing machine to the delight of her mother, but when she started playing the piano, the sewing machine headed for the dustbin.Malcolm Gladwell describes instances of prodigy in "Outliers – The Story of Success" published in 2011. The book enlightens us to the idea that circumstances, access, family and other factors play vital roles in the discovery and development of rare talent. Anastasia is a perfect study for "Outliers" in that her rapid ascent through the musical education process—private lessons to specialized education to the Vienna Conservatory—were instigated by her talent, but nurtured by her father's understanding of music and accelerated by his connections in the music world that allowed her access to professional piano players who confirmed her father's instincts. But the innate talent had to be there; connections do not create talent, but they can offer opportunities to flourish. She auditioned for a school accepting only five candidates from a field of over one hundred young pianists, and was accepted. Anastasia spent her childhood learning music theory and studying with one master after another, in evidence on her CV. She moved to Vienna to study at the Conservatory, where she now teaches, performs and masters her craft. Now the Interview Anastasia Huppmann goes on with Joe Hefferon.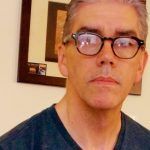 Joe Hefferon:
When you are learning a new piece of music; is there a routine for learning the piece?

Anastasia:
"It depends on whether or not I've heard a recording of the piece. If I've heard it and want to play it, then I look at the sheets and try to learn it. If there is no recording, which often happens with modern pieces, then I look at the sheets to get an idea of how the music will sound. I hear it already before I try to play it."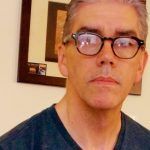 Joe Hefferon:
Do you hear music in ordinary things? Do you hear music the rest of us don't?

Anastasia:
"Not so much, but when I very much like a piece and I am trying to learn it, then it is all the time in my head and I cannot fall asleep because of that. Sometime when I am in public places with the music in my head I begin to play the notes with my fingers which can be weird."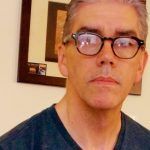 Joe Hefferon:
Do you have moments of clarity when learning a piece of music in which you 'get' what the composer was trying to do?

Anastasia:
A laugh, "I wish that I had these moments of clarity more often. Sometime it happens when I think I know what the composer is trying to say, and I think 'my God, this is genius, I know what the composer wants to say' but then several weeks later I think it is actually something completely different. So it is an infinite process of searching for the truth of what the composer wanted to say."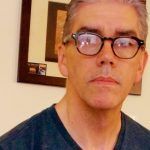 Joe Hefferon:
Some piano players are renowned for their interpretations of music.

Anastasia:
"The main thing is to show what the composer wanted to say. I've heard famous piano players play and I think, 'That's not really a new interpretation, it's just that they wanted to show off'. But I strive to show what the composer wanted to show. I try to be a nexus between the composer and the audience. I often read a lot of books about composers and their own writings to put the pieces in context. For example, in Germany right now there is a lot of information about Bach and how he wanted the music to be played but a lot of pianists only play and do not do the research."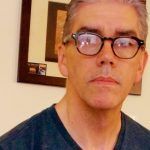 Joe Hefferon:
Where was the video shot for Liszt's "Hungarian Rhapsody"?

Anastasia:
"We shot the video in the Imperial Hotel in Vienna. It is funny because Liszt is considered a genius yet there are only two harmonies in the whole piece, and his Hungarian music was actually Gypsy music."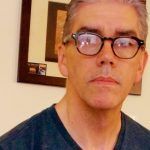 Joe Hefferon: (possibly a dumb question)
Do you prefer to play from the sheets or from memory?

Anastasia: (classy answer)
"Of course it would be easier to play from the musical sheets than from memory, in case you forget something, but when you play from memory it gives you more freedom because you know the piece so well you are not dependent on the sheets. The musical sheets are only the skin of the music — really, the music is what you play."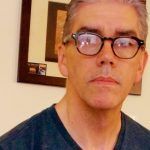 Joe Hefferon:
You've traveled extensively to perform and compete. What was it like playing in Japan?

Anastasia:
"They were all very open and friendly. The audience enjoys pieces that are technically difficult, so lots of movement of the fingers and then they will be really excited."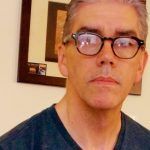 Joe Hefferon:
You seem to have fun playing.

Anastasia:
"Of course I have fun. We are actors as piano players. When the music is tragic, we have to be so but we can have fun as well."
Interview Anastasia Huppmann: The way Anastasia speaks of music reminds me of the way architects speak of architecture. Rafael Vinoly said, "Architecture is essentially a score, and what happens with it depends on the people who play it, enjoy it, use it or hate it." Architecture is not the blueprints, but the living structure. Music isn't truly music until it is played. Let's celebrate the end of 2014 with music and hope for the future. Stay connected for announcements about upcoming concerts.
___________________________________
Joe Hefferon is a writer and retired police captain living in Toms River, New Jersey. He has recently completed a novel, The Unlost, due out in 2015. Hefferon is a regular guest writer for About.com and has published a series of articles featuring inspiring women. Interview Anastasia Huppmann