master classes & competitions
The master classes and youth courses are characterized by selected lecturers from the music school and university area as well as the international concert life, a family atmosphere and professional work can be found on all Master Classes where Anastasia Huppmann teaches. You can find Anastasia not only on Master Classes but also on international competitions. Are you a talent? If so, then Anastasia will not miss you on a contest.
Vienna, one of the most beautiful cities in the heart of Europe, will give you an inspiration like famous masters were allowed to experience before. Unforgettable feelings, that have also shaped such impressive artists, composers, musicians and great people like Haydn, Mozart, Beethoven, Schoenberg, Klimt and others. There is almost no known composer who can say "I've never been to Vienna".
---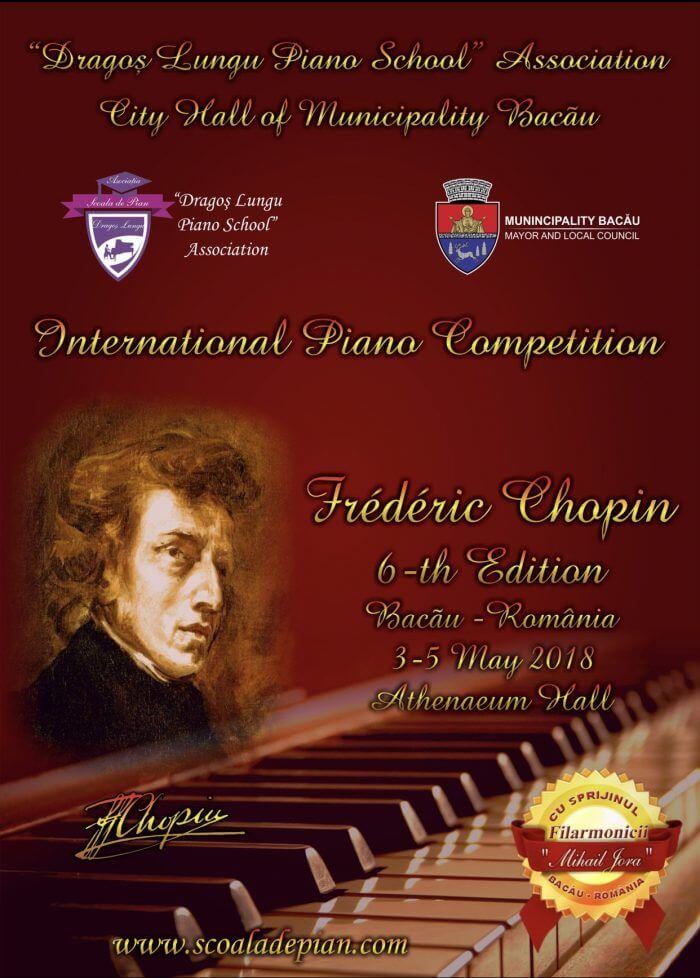 Anastasia Huppmann is in the Jury of the "Frédéric Chopin" International piano competition
VI-th Edition in Bacau – Romania
Date 03 – 05.05.2018,
President – Dragos Lungu – +40758.87.07.22
Secretary – Gabriel Lungu – +40752.91.92.17
E-mail: scoaladepian@yahoo.com
Messenger ID: scoaladepian
Facebook: Scoala de Pian ( Dragos Lungu )
For further information visite:
http://scoaladepian.com/en/gallery/frederic-chopin-contest/sixth-edition/
The contest is addressed to preschoolers, pupils (grades I – XII), students and master students from state and private education, from the country and abroad. The competition aims to stimulate the specialty training of young musicians, as well as to deepen the piano repertoire.
Anastasia Huppmann is in the Jury of the II international piano competition "Arturo Benedetti Michelangeli", Foggia, Italy
Date 16-18.05.2018
Applications for registration must be sent to:
CONCORSO INTERNAZIONALE ABM
M° Michele Gioiosa
Via U. Giordano n.16
71015 – SANNICANDRO GARGANICO (FG)
by email: concentusmusicusfg@gmail.com
For further information:
Mobil: +393293123012 – whatsapp
https://www.facebook.com/concentusmusicusfg/
PDF: Rules for pianists who in 2018 have not exceed the age of 28 and who are at least 18 years
old
PDF: Rules for pianists who in 2018 have not exceed the age of 18
Attention: Registration must be sent no later than May 5th, 2018.
MASTER CLASSES with Anastasia
Date 1-8.07.2018, Vienna
Contact:
Rennweg 37/14
1030 Wien
Tel: +436509246215
info@kulturwelten.at
kursverwaltung@kulturwelten.at
Cost overview:
Course fee for active participation is € 390, –
Included in the price:
– 5 lessons of 45 minutes each
– Participation in the final concert
– Participation in all seminars
Course fee for passive participation is € 150, –
Included in the price:
– Free study
– Free admission to the final concert
– Participation in all seminars